Check Out Our Latest Blog Posts
Introduction The cybersecurity landscape is in a state of rapid evolution, driven by a combination of escalating cyber threats and the increasingly digital nature of
The successful transfer of innovative technologies from the commercial sector to government end users is crucial for our nation's success. The issue of transitioning innovations
As you may already know, Silicon Valley Bank (SVB) has failed. We banked with SVB ourselves and with its collapse we are painfully aware of
We bring the experts to you!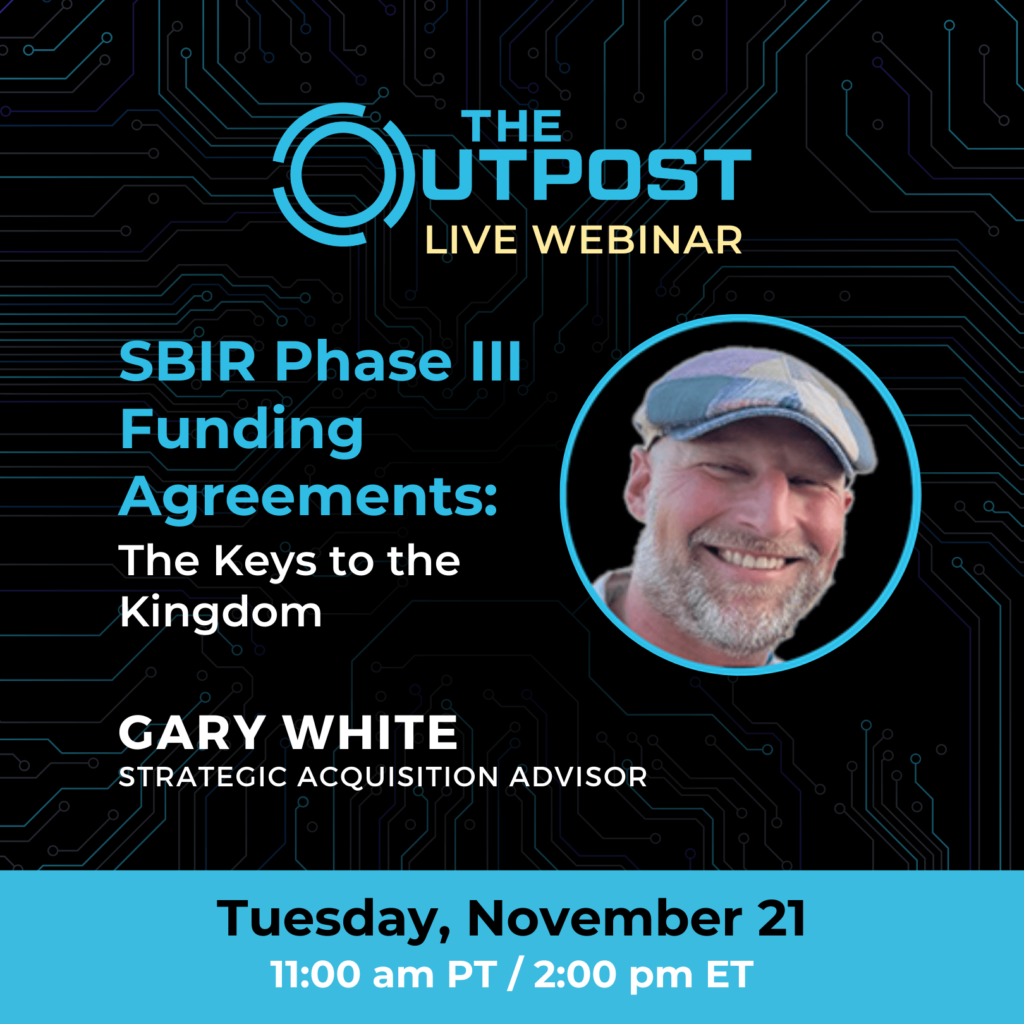 SBIR Phase III Funding Agreements: The Keys to the Kingdom
Join our upcoming webinar where we'll venture into the wild world of SBIR Phase III funding agreements. Often referred to as the "keys to the kingdom," these agreements offer startups and small businesses unparalleled advantages while benefiting federal government organizations that fund them.