Check Out Our Latest Blog Posts
Introduction The cybersecurity landscape is in a state of rapid evolution, driven by a combination of escalating cyber threats and the increasingly digital nature of
The successful transfer of innovative technologies from the commercial sector to government end users is crucial for our nation's success. The issue of transitioning innovations
As you may already know, Silicon Valley Bank (SVB) has failed. We banked with SVB ourselves and with its collapse we are painfully aware of
We bring the experts to you!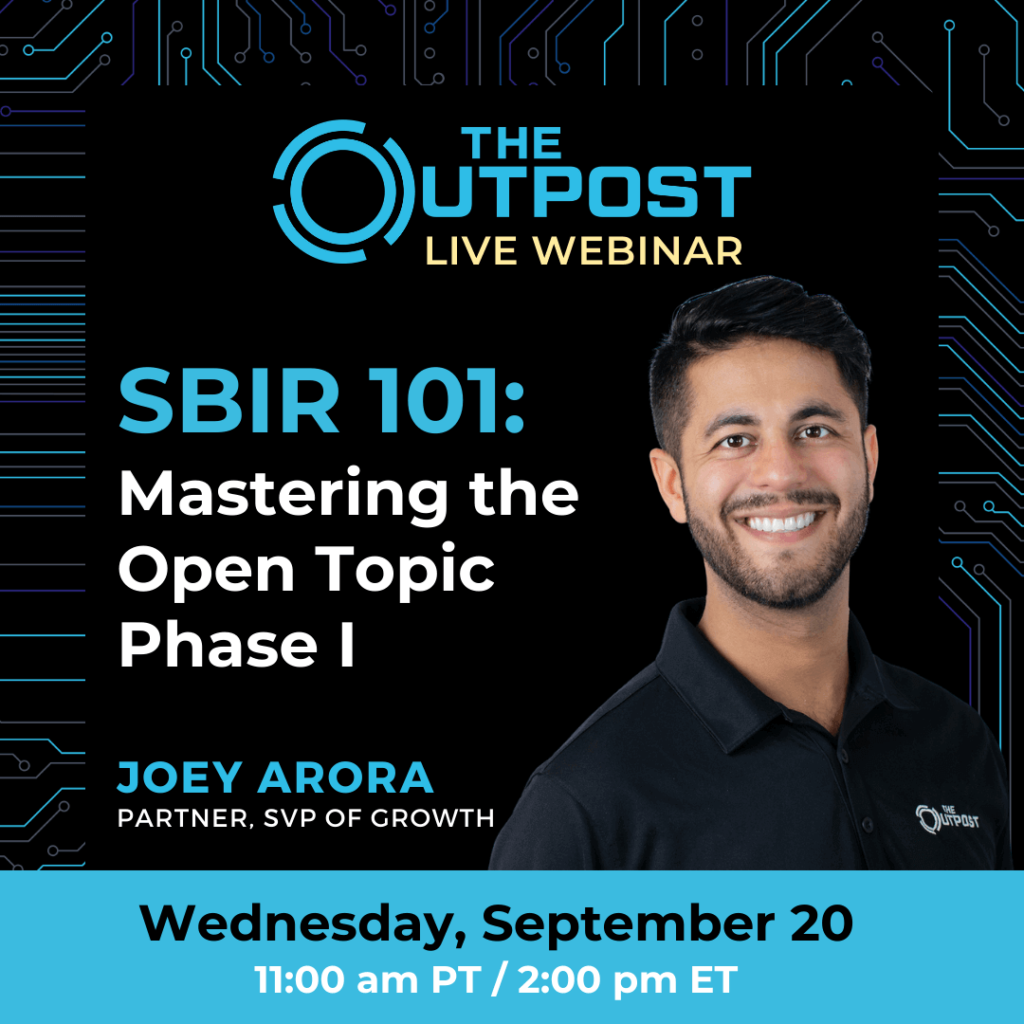 SBIR 101: Mastering the Open Topic Phase 1
Join us for our next webinar session hosted by Joey Arora, Managing Partner at The Outpost, as he delves into the world of SBIR with a focus on the Open Topic Phase I program. This webinar is your gateway to understanding how to create a winning Phase 1 proposal.
The SBIR Open Topic program is a unique opportunity that offers businesses a remarkable degree of flexibility. This program is not bound by specific solicitations; instead, it operates on a single, open call for all innovative solutions. It invites startups and small businesses with less than 500 employees, primarily American-owned, to participate. It's a chance for your company to bring forth tools and technologies that the U.S. Air Force may not have even thought to request.
In this webinar, we will explore:
• What is a Phase 1 Open Topic proposal?
• Tips and tricks for winning a Phase 1 proposal
• How to adapt non-defense commercial solutions for the U.S. Air Force.
• Learn about the stakeholder review process for Phase I proposals.
• Understand the importance of a defense need section.
• Dive into Phase I objectives.